Rental Order Notes
Rental pricing is based on a 3-year term (other length agreements available on request) invoiced annually in advance. Customers are required to complete a simple rental agreement document.

Warranty message
Full breakdown cover is included for the duration of the hire period. This excludes damage or faults caused by misuse, accident or neglect, for which any repairs will be chargeable.
Purchase Order Notes
An Annual De-scale & filter change every 6 months (DSFC service) can be added at the time of purchase. This comprises of a site visit to conduct a 20 minute boiler descale and change the filter, where fitted. Additional in house customer performed de-scaling may be required to ensure the boiler operates correctly. Particularly in hard water areas. Faults caused by scale are not covered by any warranty and any repair needed where scale was found to be the cause would be chargeable.

Warranty message
Full breakdown cover for the first 12 months (Lincat products are 2yrs) is included. This excludes damage or faults caused by misuse, accident or neglect, for which any repairs will be chargeable.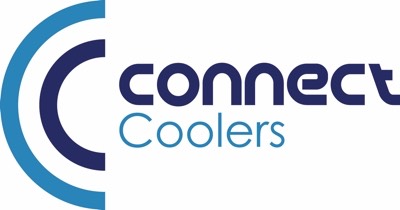 AA1200 Auto-Fill Table Top Hot Water Boiler
For companies or organisations requiring 3 units or more please call us on 0800 6124 931 or ObscureMyEmail for further information.
Being connected directly to the mains supply enables automatic filling of the AA1200. A Tomlinson type tap and large drip tray keeps the boiler easy to use and clean, making the AA1200 an efficient and cost-effective hot water drinks dispenser.
Constant supply of piping hot water.
Never needs filling.
No steam created.
Polished stainless steel finish.
Digital temp. display with water level indicators.
8 Litre rapid draw off.
16 litres per hour output.
Large capacity drip tray.
Table top design offers flexible positioning.
Specification
LED Display: Reliable information letting you know what the boiler is doing, including temperature and water level indicator.

Polished Stainless Steel: Easy to clean & keeps looking good. The deep drip tray has a "Full" warning indicator and is good for catching larger spills or for carrying when a sink or drain isn't that convenient.

Metal Tap: Some boilers have plastic valve mechanisms which can go brittle with age.

Power Supply: 220/40 Volt, 50/60 Hz.
Service & Installation
Installation Requirements:

• Access to mains water pipe
• 13 amp plug socket within 1metre. (Table top boilers)
• Mains power spur/supply at the boiler point. (Wall mounted)

Simple Installation - Flexible positioning!
Installation carried out in accordance with EDWCA standards and guidelines by qualified Connect Coolers representatives.
Although table top boilers are linked via the mains, high-density micro bore polypropylene piping is used to connect the machine. A more versatile and cost effective solution than traditional copper piping. It can be run in places where copper piping might not be suitable. Wall boilers are ideally installed above sink or draining board but can be positioned away using the optional drip tray.

Service and Maintenance:
Connect Coolers offer full breakdown cover and boiler de-scale service option.

Dimensions
Dimensions:

Table Top: Height 560mm, Width 260mm, Depth 260mm

Customers Who Viewed This Item Also Viewed:
Borg B2 Water Cooler
Our most popular cooler!
• Elegant design.
• Available in Desk Top or Free Standing versions.
• Robust build in silver, black or white.
• Drip tray auto drain kit available.
• Ambient & Cold or Hot & Cold versions.
Niagara Water Fountain
Steel frame for hard working, tough environments.
•Ambient and cold temperatures.
•Push button taps for improved hygiene.
•Comfortable dispensing height.
•Wide open filling space for sports bottles.
•Massive 120L per hour output
•Ideal for schools & Gyms.
•Requires drain.
AA1100 Jazz Water Cooler
Great value!
• Entry level, sturdy and reliable.
• Small compact design with.
• Wide open filling space for large vessels.
• Extra large drip tray.
• Ambient & Cold or Hot & Cold versions.
© 2009-2020 Connect Coolers Ltd. v1.7